In this recipe article, we would like to introduce you to a turbocharged Chili bean recipe that has been made even more buffalo with our own 350,000 SHU Habanero sauce…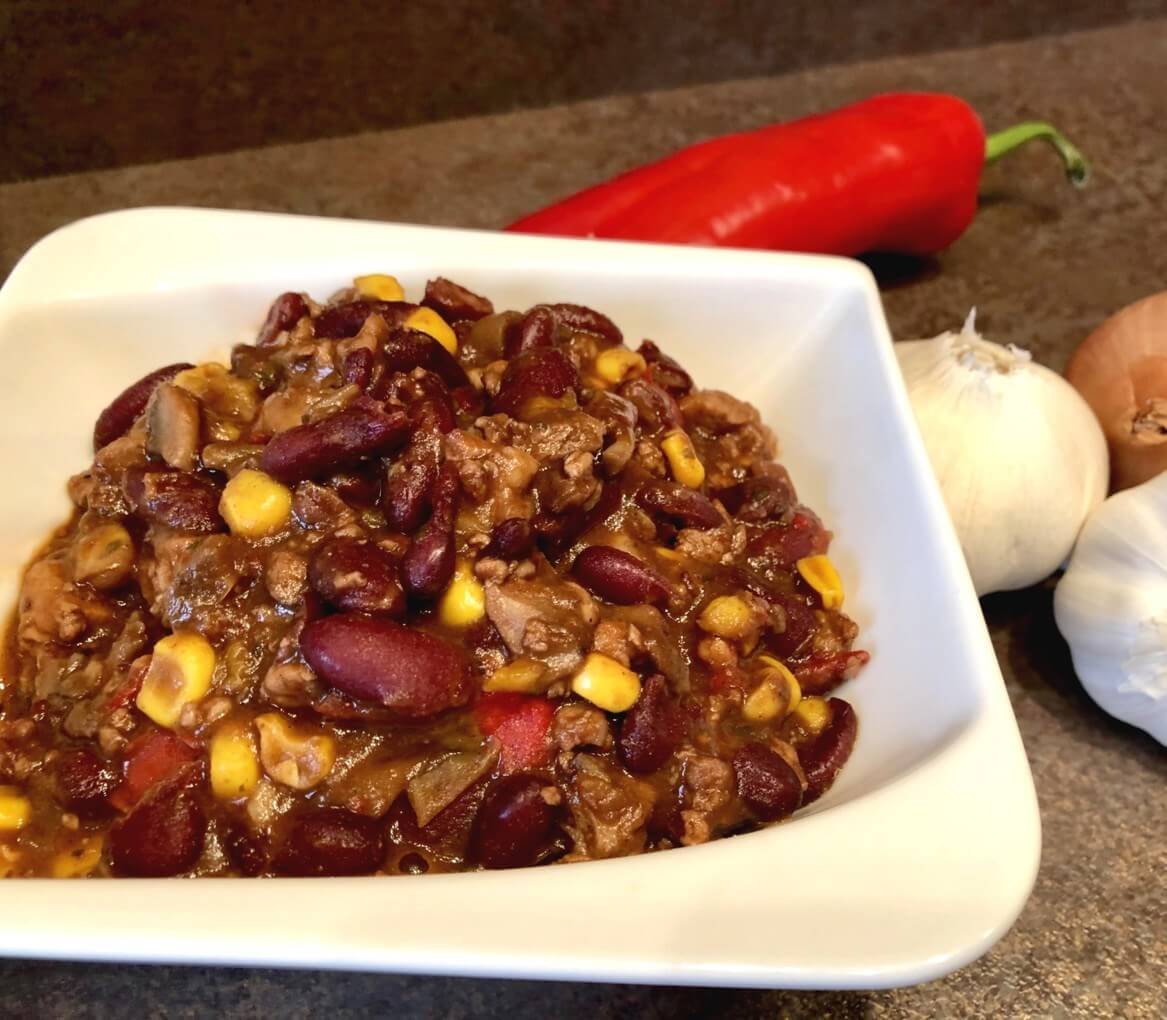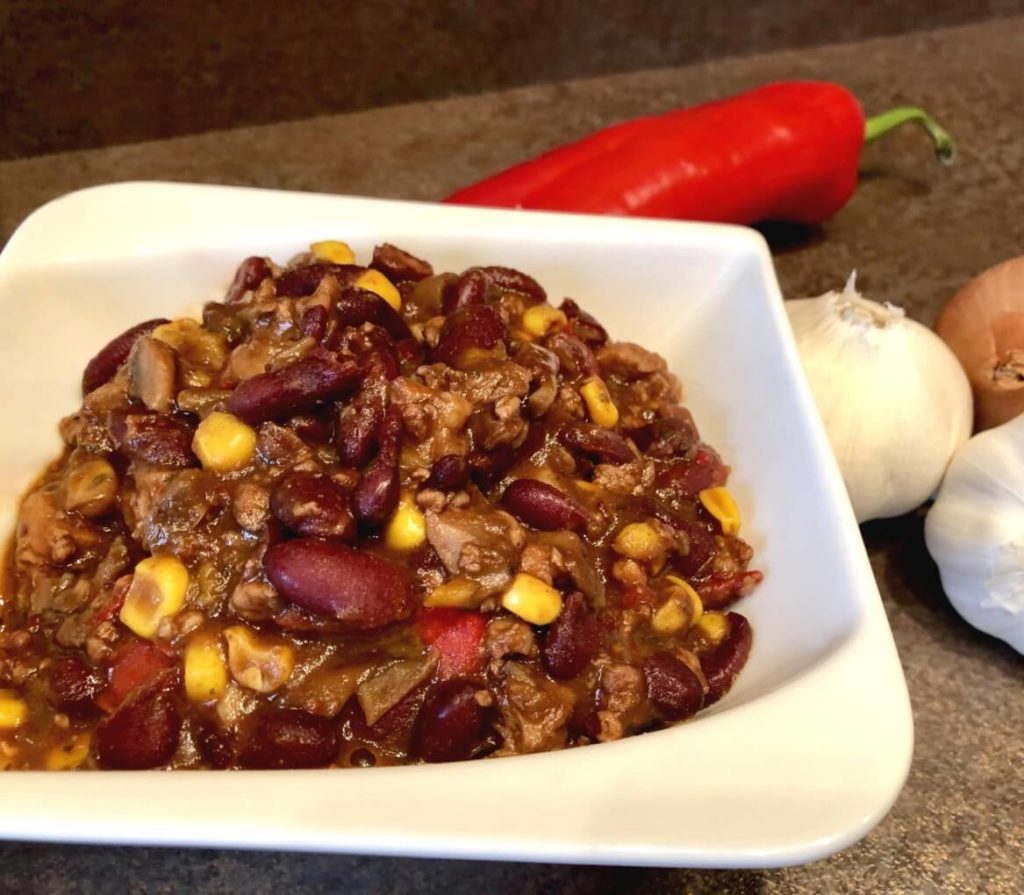 Ingredients:
6 boxes 

red beans 

canned 
20 dkg smoked emperor bacon
60 dkg of beef or pork
20 dkg of minced meat out of 60 dkg
500 ml tomato sauce
30 dkg mushroom mushrooms
1-1 pieces of red and yellow bell peppers
1 piece of green pepper, but can be omitted
2 heads of onions
2 dl beef stock or water
2 dl beer
6 cloves garlic
2-3 tablespoons of oregano
2 tablespoons cumin
To taste Habanero chili sauce (350,000 SHU)
20 dkg of cooked sweet corn or canned
1 heaped tablespoon of good quality unsweetened cocoa powder or 3-4 cubes of 70-80% dark chocolate
1 heaping teaspoon of cinnamon
Salt and pepper to taste
2-3 tablespoons fat
Preparation:
Heat the fat in a pan that can also be placed in the oven. In this we fry the pre-diced bacon and the minced meat, which is approx. It's ready in 10-15 minutes. You can then go for the onions and fry together together.
You can go with chopped garlic, oregano, cumin, Habanero chili sauce to taste, cinnamon, cocoa and cook for 2-3 minutes longer. It is very important to stir constantly so that it does not burn!
Then add the diced peppers, mushrooms and cook again for 2-3 minutes, stirring.
Then you can go for beans, tomato sauce, beer and stock. (Of course, it can also be made from soaked beans, but then the red beans must be soaked the night before.)
Add salt, mix well and then place in the oven preheated to 220 degrees, then bake there for approx. 1-1.5 hours. Stir occasionally during baking, making sure it is salty and spicy enough. (If we feel the chili beans are too dense, we can of course always add water.)
After 1-1.5 hours, we take it out of the oven, stir in the corn, then put it back for 2 minutes to simmer one more and our turbocharged Chili beans are ready.
Have a good appetite!